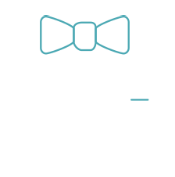 Business Loan
Achieve your business goals sooner with a wide range of business loans from JeffLee Credit Pte Ltd.
We have the flexible solutions that best fit for you!
Whether you're looking to boost your cash flow or expand your business – talk to us today about our range of business loan options.
Call Us Today!  6515 5611
By clicking "Submit", you hereby consent to provide your details to JeffLee Credit Pte Ltd for the purpose of reviewing your loan application.
Get the best suited to your requirements!
We Offer The Best Services
At JeffLee Credit Pte Ltd, we believe that modern business banking is about more than just bank accounts.
Which is why, as part of our commitment to supporting every aspect of what you do,
we have developed a number of business credit services to help give your business the edge.
30 mintues Express Approval
Providing Loans Since 2010
How it Works
We understand your need to keep things as simple as possible and that's why we offer some of the best options for those seeking business loan to boost your company cash flow or expand your business.
At JeffLee Credit, we provide various customise business loan in Singapore. We can help you identify the best solution for your business that addresses your loan repayment profile, budgeted interest rate expense and market environment.
Simple
Simple Online Loan Application Form
Fast
We strive to respond to online applications quickly.
Professional
We pride ourselves on our friendly and professional service
Speak To Us
Contact one of our friendly personal consultants at 6515 5969
We can help you in any project
THROUGH SIMPLE APPLICATION, FLEXIBLE REPAYMENT SCHEME