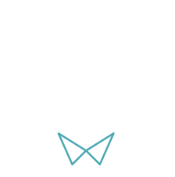 Personal Loan
JeffLee Credit Pte Ltd has a reputation to maintain when it comes to Personal loan, and we perform the best to offer you customised solution for your requirement, making the process simple and easy for you.
We know the trouble you might be going through.
Nothing is difficult, just approach our specialist over the phone and receive the best solutions for your personal cash loan requirements and see how we can assist you.
Call Us Today!  6515 5611
By clicking "Submit", you hereby consent to provide your details to JeffLee Credit Pte Ltd for the purpose of reviewing your loan application.
Personal Loan available for YOU!
We Offer The Best Services
There are various reasons in which you are denied of getting approval for your loan requirements by banks or financial institutions. The reasons may be too many open credit lines, or bad credit and many more.
JeffLee Credit Pte Ltd can provide you in getting the required loan amount at competitive prices..
30 mintues Express Approval
Providing Loans Since 2010
How it Works
We understand your need to keep things as simple as possible and that's why we offer some of the best options for those seeking fast personal loans for their everyday needs.
At JeffLee Credit, we provide fast, online cash loans in Singapore. We understand that everyone is unique and we tailor personal cash loans to suit different budgets, lifestyles and financial circumstances.
Simple
Simple Online Loan Application Form
Fast
We strive to respond to online applications quickly.
Professional
We pride ourselves on our friendly and professional service
Speak To Us
Contact one of our friendly personal consultants at 6515 5969
We can help you in any project
THROUGH SIMPLE APPLICATION, FLEXIBLE REPAYMENT SCHEME