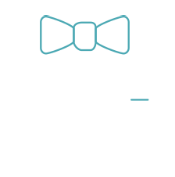 Loan for Food Delivery Riders in Singapore
One of the most profitable and quite popular part-time jobs in Singapore is being a food delivery rider.
For some people, it is regarded as a full-time job, because of the ease with which it is being carried out. Food delivery service is one of the highly dependent jobs that Singaporeans engage in.
But more evident is the fact that the business is not all that self-sustaining in the long run. As a food delivery driver, you may require vast sums of money to cater to a pressing, unforeseen need. And when your bank account does not have that kind of financial strength, you'll most likely turn to a bank to request for a loan.
The process involved in requesting a loan from banks is tedious and time-draining, especially if it is a matter of urgency.
Most banks would require you to meet their minimum income requirement of $20,000 a year. Some banks require much more than that. Most banks may need to access your credit history before determining whether you can be loaned the amount you need.As a food delivery driver, by now, you'd realize that there is no fixed monthly income. Therefore, the prospects of borrowing from a bank are zero to none.
Hence, turning to a licensed moneylender to make that quick fix come to reality is the right thing to do.
Here at Jefflee Credit Pte Ltd, we pride ourselves in offering loans to people who are in the food delivery business. Be it Grab food riders loan, Food panda riders loan or even Deliveroo riders loan, you can count on us as a licensed moneylender to grant you the loan that you need.
Jefflee Credit, for many years, has provided secured and unsecured loans, a cash advance to riders in the food delivery business. We have built trust and loyalty from our clients, and that's why we can confidently say that we are the best in this business.
Our various types of loans are designed to meet up with personalized demands. Our repayment plans are quite flexible and with the best rates in comparison with others. It is tailored in such a way that you, as our client, would be comfortable in repaying them.
Here at JeffLee Credit, we are staffed with the best loan officers and customer service agents rivalled by none. Our loans officers, with a wealth of experience under their belt, will address any pressing concerns and questions you have concerning your loan.
Our transaction process is transparent, so you have a clear understanding before signing anything.
Here at JeffLee Credit, we understand that time is of the essence, and we make efforts always to grant our loans in a timely fashion.
The process involved in requesting a loan from us is quite easy to understand. You can begin a formal request by filing and submitting the online form, and you will hear from us shortly.
Contact JeffLee Credit today; let's make your food delivery dream a reality.
Call Us Today!  6515 5611
By clicking "Submit", you hereby consent to provide your details to JeffLee Credit Pte Ltd for the purpose of reviewing your loan application.
Get the best suited to your requirements!
We Offer The Best Services
At JeffLee Credit Pte Ltd, we believe that modern business banking is about more than just bank accounts.
Which is why, as part of our commitment to supporting every aspect of what you do,
we have developed a number of business credit services to help give your business the edge.
30 mintues Express Approval
Providing Loans Since 2010
How it Works
We understand your need to keep things as simple as possible and that's why we offer some of the best options for those seeking business loan to boost your company cash flow or expand your business.
At JeffLee Credit, we provide various customise business loan in Singapore. We can help you identify the best solution for your business that addresses your loan repayment profile, budgeted interest rate expense and market environment.
Simple
Simple Online Loan Application Form
Fast
We strive to respond to online applications quickly.
Professional
We pride ourselves on our friendly and professional service
Speak To Us
Contact one of our friendly personal consultants at 6515 5969
We can help you in any project
THROUGH SIMPLE APPLICATION, FLEXIBLE REPAYMENT SCHEME