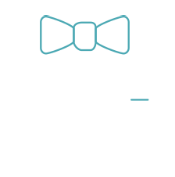 Entrepreneur Loans in Singapore
One of the best decisions you can ever make as an entrepreneur is to start or expand your business in Singapore. Ranked among the top 10 countries with increasing startups, Singapore is home to thousands and thousands of businesses that have flourished over time.
Due to its enabling environment to welcome businesses, it isn't surprising to see more businesses moving to Singapore, as it is an ideal city for businesses to thrive.
Starting up or expanding your business here in Singapore would require quality time that will be spent on planning and strategics. Then again, you'd require sufficient funds to see it kick-off.
If you're not in possession of the necessary funds to see your business fly, requesting for an entrepreneur loan is your next course of action.
Entrepreneur loans are handed to entrepreneurs to kickstart their business or take it to the next level. These loans are perfectly suited to handle most of your pressing needs including:
Renting a location. For your business to kick off, it needs to have an operating base. Depending on the district of Singapore you want to site your business, rent costs can be really priced. As an entrepreneur with many needs to care for, you need a loan to cover for it.
Buying the necessary equipment. Your business would need machinery to generate income. This equipment, depending on their performance and quality, can be really pricey. If you do not have the necessary funds to purchase this equipment, a loan can come in handy.
Bill payments. You may require funds to cover the transportation expenses of the goods supplied to your business. Also, you'll need funds to take care of the energy, water and other utility bills your business has generated. You need a loan to cater for these bills if you do not have funds to handle it yourself.
Advertisement. Running ads is crucial aspects of making your business thrive in Singapore. This involves printing handbills, publishing billboards, ads placements on radio/TV, and social media marketing. A loan will take care of this and help boost your business to general patronage.
Expansion. If you're already planning to expand your business in Singapore, you need a formidable level of financial freedom. If you do not possess such funds yourself, you need an entrepreneur loan.
Jeff Lee Credit Private Ltd is a leading Singapore moneylender. Our clientele consists of satisfied entrepreneurs and business executives who have received loans to turn their business idea into a reality. You can be a part of our amazing family too.
We have several loan types that are suited to cover your individualized needs. Our loans also come in flexible repayment plans that will be convenient for your business to handle.
Here at Jeff Lee Credit, we are equipped with the best professionals to handle your request and cater to any concerns you may have.
Kindly fill out and submit the online form, and we'll contact you in no time. Reach out to us today.
By clicking "Submit", you hereby consent to provide your details to JeffLee Credit Pte Ltd for the purpose of reviewing your loan application.
Get the best suited to your requirements!
We Offer The Best Services
At JeffLee Credit Pte Ltd, we believe that modern business banking is about more than just bank accounts.
Which is why, as part of our commitment to supporting every aspect of what you do,
we have developed a number of business credit services to help give your business the edge.
30 mintues Express Approval
Providing Loans Since 2010
How it Works
We understand your need to keep things as simple as possible and that's why we offer some of the best options for those seeking business loan to boost your company cash flow or expand your business.
At JeffLee Credit, we provide various customise business loan in Singapore. We can help you identify the best solution for your business that addresses your loan repayment profile, budgeted interest rate expense and market environment.
Simple
Simple Online Loan Application Form
Fast
We strive to respond to online applications quickly.
Professional
We pride ourselves on our friendly and professional service
Speak To Us
Contact one of our friendly personal consultants at 6515 5969
We can help you in any project
THROUGH SIMPLE APPLICATION, FLEXIBLE REPAYMENT SCHEME